The Broadwater Estate – 350 Square meters of land in Gwagwalada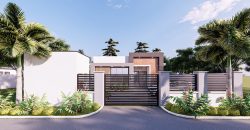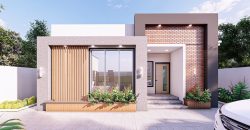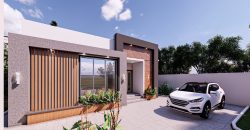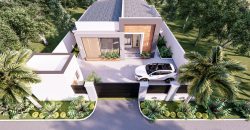 Description
●Myabujahome Limited is excited to introduce our new project – THE BROADWATER ESTATE, a 14.2Hectare virgin Land strategically located along the corridors of Gwagwalada in Abuja, a game changer for the COUNTRY-LIFE real estate market within Nigeria. With these contemporary suburban homes, we hope to offer a sense of nature, togetherness, calmness, and tranquillity for you to call HOME from the moment you buy your plot and throughout the years to come.
●Located to complement the beauty of the surrounding natural landscape, THE BROADWATER ESTATE has the potential to be one of the most coveted real estate in Abuja due to it's proximity to the Abuja International Airport, academic institutions, the Gwagwalada teaching hospital, the governing heart of the Federal Capital City, and countless other places that can help you LIVE THE LIFE.
●Myabujahome Limited is offering for sale an assortment of 52 plots of land for the first phase of the Broadwater Estate, size types between 350sqm and 500sqm, set in the green open spaces of DOBI KAIDA in Gwagwalada, Abuja. With community at the heart of the estate design, every detail has been carefully considered to maximise neighbourly connections, sufficient spaces, and privacy, with grassland attracting wildlife and encouraging biodiversity.
●Choosing to live at THE BROADWATER ESTATE guarantees you the enjoyment of a village lifestyle and calm country home experience, whilst remaining well connected, as the area offers strong transport links to both Gwagwalada Town and Federal Capital City Abuja.
Show interest by downloading the form below, fill all necessary information, and send it to appropriate email address.
On the floor layout below, you will find:
•ALL ROOMS ARE LARGE & ENSUITE
•SPACES FOR 4 CAR PARKS & PRIVATE GARDEN
•COUNTRY-LIFE, NATURE AND AMAZING LANDSCAPE
•SECURE AND AFFORDABLE
Property ID

6549

Price

₦1,700,000 M

Property Type

Land

Property status

For Sale

Label

Hot Offer, Sale
Similar Properties
●Myabujahome Limited is excited to introduce our new project – THE BROADWATER ESTATE, a 14.2Hectare virgin Land strategically located along the corridors of Gwagwalada in Abuja, a game changer forthe COUNTRY-LIFE real estate market within Nigeria. With these our contemporary suburban homes, we hope to offer a sense of nature, togetherness, calmness, and tranquillity for you to call HOME from the moment you buy your plot and throughout the years to come. ●Located to complement the […]
Available 501 Hectares Land in GUDE now selling with MyAbujahome